Voluntary Vaccination Against COVID-19 in Kazakhstan: Opinion of the population
Keywords:
COVID-19, vaccine prevention, social research, public opinion
Abstract
The aim of the study: to assess the attitude of the population of the Republic of Kazakhstan to voluntary vaccination against
COVID-19.
Methods. The study is based on the results of a sociological survey conducted by the authors from March to May 2021. The
survey was conducted among residents who have not been vaccinated against COVID-19. The total number of respondents is 252, of
which 60.7% (n = 153) are women and 39.4% (n = 99) are men. The average age of the respondents was 31.7 ± 12.5.
Results. In total 84.5% of respondents did not agree to receive the vaccine, and 8.3% found it difficult to answer. According to
our data, 38% of respondents believe that the effectiveness of vaccination is not fully proven, and 31% are sure that vaccines against
COVID-19 are harmful to human health. 17% of the respondents noted that information about the vaccine was not available, most of
which were from the rural population.
Conclusions. Advocacy for COVID-19 vaccination is not available to the public, especially in rural areas. We hypothesize
that the main reason for the rejection of voluntary vaccination is that the majority of the population believes that the effectiveness
of vaccines against COVID-19 is incompletely proven and they can be harmful to health. Requires a wide range of active public
awareness activities by health organizations and various public organizations to increase public confidence in COVID-19 vaccine
prevention.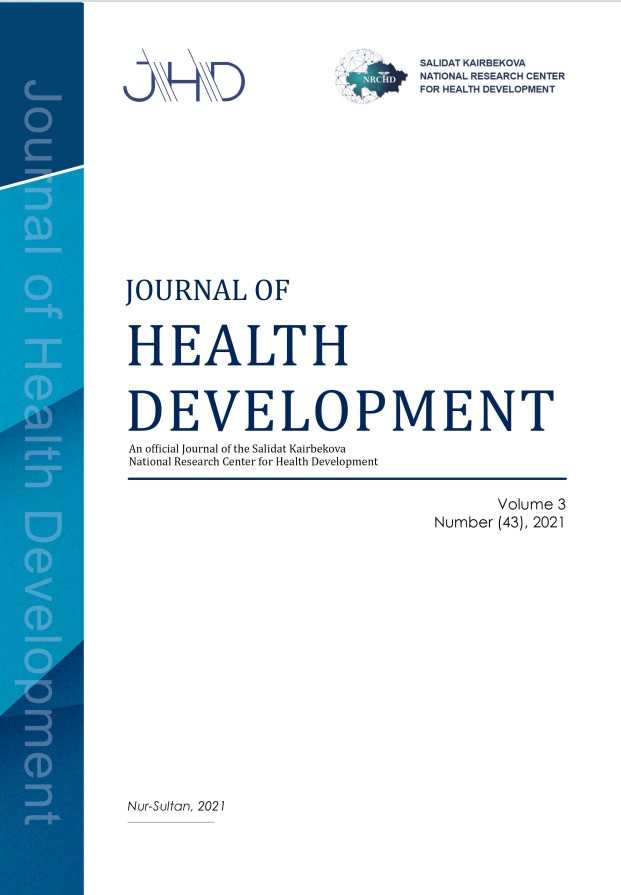 Downloads
License
Copyright (c) 2022 Journal of Health Development
This work is licensed under a Creative Commons Attribution 4.0 International License.