Rural Healthcare in Kazakhstan: Problems and Trends (Literature Review)
Keywords:
rural healthcare, the quality of life of the rural population, the availability of medical services, social justice.
Abstract
Improving the welfare and quality of life of the population, ensuring fair and equal access to health services are priority areas
of social policy in Kazakhstan. As modern domestic studies show, the quality of health of the rural population lags far behind the urban
population and has a steady tendency towards deterioration.
One of the leading factors affecting the health of rural residents is the low level of accessibility of primary healthcare. It should
be noted that the availability of healthcare services is directly and to a greater extent related to the availability of medical organizations
and their provision with qualified human resources. In Kazakhstan, an imbalance in the provision of personnel between urban and rural
healthcare remains, and the availability of medicines for the rural population is much lower than for the urban population.
The purpose of this study was to conduct a literary review of domestic and foreign sources on the problem of rural healthcare
in the Republic of Kazakhstan and abroad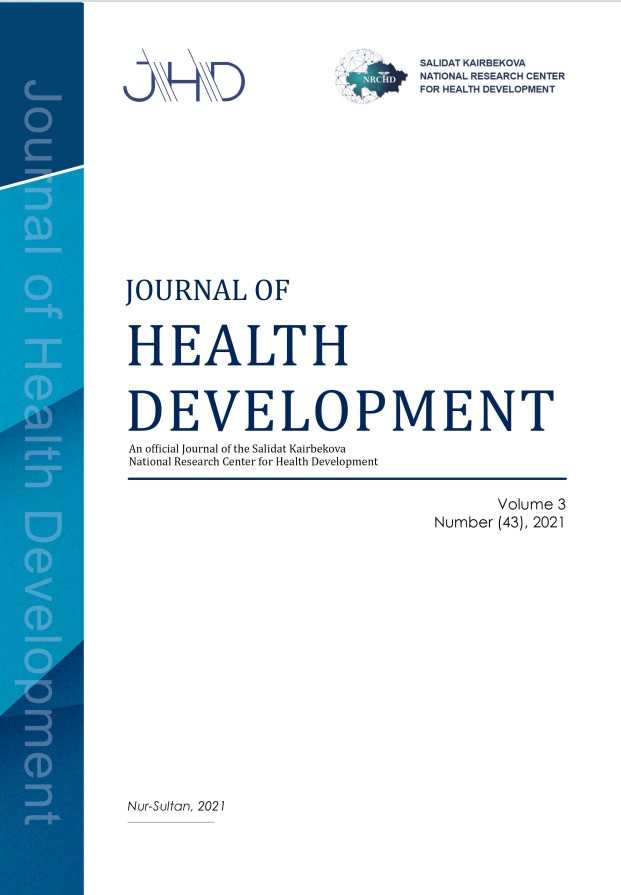 Downloads
License
Copyright (c) 2022 Journal of Health Development
This work is licensed under a Creative Commons Attribution 4.0 International License.