Improvement of Measures for the Prevention of Human Papillomavirus and Cervical Cancer in the Republic of Kazakhstan. Policy Brief
Keywords:
human papillomavirus, cervical cancer, vaccination, screening
Abstract
Abstract
This policy brief for the healthcare policy formation is devoted to the problem of cervical cancer in the world and Kazakhstan,
as well as the issue of vaccination against the human papillomavirus.
The authors analyzed the issue in Kazakhstan and focused on the following problems: there is a pronounced tendency of
rejuvenation of oncogynecological pathology of papillomavirus etiology within the country; a high proportion of patients with advanced
stages, especially in the group of women of early reproductive age; a high proportion of potential reproductive losses; a low sensitivity
of the screening test; as well as a shortage of personnel, such as doctors-cytologists, laboratory assistants-cytologists, midwives of
examination rooms, etc.
It is necessary to monitor the safety of existing vaccines, search for more effective vaccines and revise the rules and conditions
based on the results of effectiveness. It is proposed to expand the program to diagnose and treat more women. This requires qualified
personnel and an uninterrupted supply of necessary materials, raising public awareness of the various symptoms of cancer.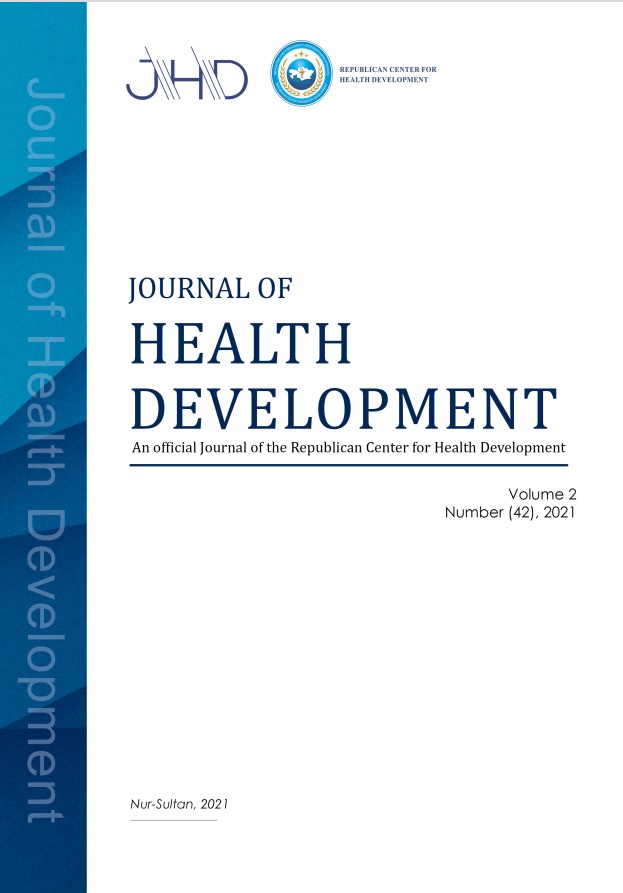 Downloads
License
Copyright (c) 2022 Journal of Health Development
This work is licensed under a Creative Commons Attribution 4.0 International License.